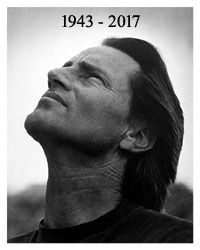 August 17, 2017
For those of you who think you know "Sam, the actor", here's a film quiz to test your knowledge. If you obtain a score of 17 to 20, I salute you as a bona-fide Shepard movie fan. (This quiz includes questions from both cinema and TV films)
1. Name the film in which he co-stars with Penelope Cruz.
2. In what film is he killed in a car bombing?
3. What TV film earned him an Emmy nomination?
4. Which of his films featured the music suite "The Carnival of the Animals" by French composer Saint-Saens?
5. In what film is he bitten by a badger?
6. Name the film in which he says - "Anybody that goes up in the damn thing is gonna be Spam in a can".
7. In what film does he visit the Louvre?
8. Which film did he star in that was previously a Shepard play?
9. In what film does he play Dad to seven sons?
10. Name the film in which he plays a veterinarian.
11. In what film does he ride a motorcycle?
12. In "Brothers" he plays a Vietnam vet. Name the film in which he plays a very disturbing and dangerous Vietnam vet.
13. Spud is his character's name. Can you name the film?
14. Name the film based on a Beth Henley play.
15. In real life we know he's a playwright, but in what film does he play a writer of hard-boiled detective stories?
16. Name the film that was based on a biography called "Shadowlands" by William Arnold.
17. Name in the film in which Eva Marie Saint plays his mother.
18. In what film is his character a train robber?
19. He directed Sean Penn in one of his plays but can you name the film in which Sean Penn directed him?
20. Name the film that tells a true 1993 war story in Somalia.
* * * * *
I'm told that Jessica Lange was forced to publicly admit the loss of her children's father in a message read by Susan Sarandon. Last week a "Feud: Bette and Joan" Emmy FYC event was held and Lange was scheduled to appear. Sarandon read a message from her co-star which stated:
"I'm very sorry that I'm unable to be here tonight, and be a part of this event. I loved working on this project, the story we told, and most of all, playing Joan Crawford. And, of course, having the opportunity to work with Ryan and Susan and our incredible cast of actors and crew. It was a wonderful experience, and I'm very proud of it. I wish I could be there, but we've had a great loss in our family, and I'm unable to travel at this time."
Since she's been nominated for another Emmy, will she travel to Los Angeles for the Emmy Awards set for Sunday, September 17? Unless she makes some proper response to the death of Sam Shepard before that date, I assume she will not attend.
August 16, 2017

It's a little difficult to pinpoint exactly what Don Shewey does for a living. There's no Wikipedia page for him. When I first read his biographical book on Sam many moons ago, I assumed he was a journalist. Later I saw him as a gay theater critic and presently he's become known as a psychotherapist and massage therapist in NYC. The above photo shows him with his first meeting with Sam in 2003 when he was doing an interview for American Theater magazine. I'm not sure what Shewey's connection is to cinema. In any event, I found this blog written a few days ago and was shocked to read what he wrote about Sam as an actor.
"In films Shepard reliably represented the many faces of craggy masculinity. It's no disrespect to say he wasn't a great actor – he was an economical performer and an iconic presence, which suited most of his film roles. His most memorable performance, for me, was playing the ghost of Hamlet's father in Michael Almereyda's 2000 film. I weep just thinking about the way he pulled Ethan Hawke into his arms and growled into his ear 'Remember me!'"
Everyone is entitled to their own opinion but I am aghast that Mr. Shewey is so unfamiliar with Sam's films or that he would even mention Hamlet as most memorable. Must be into Shakespeare.
* * * * *
"This farmer, he didn't know when he first saw her...
or what it was about her that caught his eye.
Maybe it was the way the wind blew through her hair."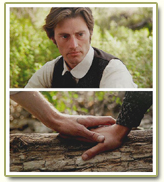 There's this wonderful old interview with Sam at youtube.com in which he shares what it was like filming Days of Heaven. The video runs about 12 minutes and Sam gives a fascinating view of the filmmaker and the reasons why the film became a classic. I know you'll enjoy it.
From Mark Broadman, True West magazine:
"The late playwright Sam Shepard is well known to Western fans for the laconic cowboy figures he played on the big screen. Frank James in The Assassination of Jesse James by the Coward Robert Ford. Butch Cassidy in Blackthorn. Wild Bill Hickok in Purgatory. Pea Eye in Streets of Laredo. He came by it naturally. Shepard was cowboying in California in his teens. He competed in rodeo many times over the years. He even compared it to his primary job, saying rodeo has more real drama than a hundred plays."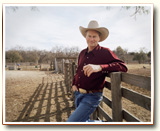 Well, Mr. Broadman missed a few more cowboy roles in Sam's filmography. He forgot Bill Buck in Bandidas, Howard Spence in Don't Come Knocking, Snort Yarnell in The Good Old Boys, and Eddie in Fool for Love. Sam's love of horses began in his childhood and he gave this little history on how he became a cowboy:
"I grew up in the San Gabriel Valley out there towards that semi-desert country in California where all the racetracks and the lay-up farms were. I grew up with Thoroughbreds, working at Santa Anita Park racetrack as a hot walker when I was a kid and working in a lot of those lay-up farms... So that's kind of where my initial interest in thoroughbreds came from - just watching those horses go around that track."
"I got into team roping through the movies. The stuntmen taught me how to team rope. Back in the '70s I was team roping quite a lot, and from there I went into cowboy polo, which is a kind of slam-bang affair in an arena with padded chaps and all that stuff. And then from there I went to polo, and along the way I ran into these cutting-horse guys and got started with that."
"I've been breeding horses since 1988. I could afford it because the movie things came along and gave me an opportunity to buy some mares, and they did pretty good."
Purgatory and Fool for Love
Jesse James, The Good Old Boys, Laredo and Bandidas
Blackthorn and Don't Come Knocking
* * * * *
From actor Val Kilmer (who starred in 3 films with Sam):
"I keep thinking about dear old Sam... I'd always needed to be able to at least half way decently rope a horse, as you need to do on occasion when you own 6,000 acres and 50 some horses at one point. And he LOVED roping. It was as if roping was magic and he could do it and everyone loved it when he did it."
"When we did our first film together (Thunderheart), I immediately bought a plastic yearling skull model with two metal spikes out the neck of the skull one stabs into a bail of hay to practice roping. And I tore my little actor fingers off roping that black plastic calf head until I was over 50% at least. I can't tell you how happy he was to see the improvement over the weeks and months out there in the Badlands of South Dakota. He would grin. Which he didn't do that often. Not back then. When we became actual friends, he'd smile and grin often."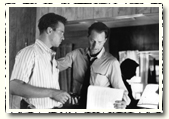 August 13, 2017
From William Glover, reviewing THE ONE INSIDE:
"Genius is rarely generous, or kind. Sam Shepard's plays are often sad and violent, explosive and hilarious. His cowboy looks and remote demeanor onscreen radiate intensity. So his final book, The One Inside comes as a revelation. The stories in this slim, partly autobiographical book crackle with erudition. And they are as open and unpredictable as the western landscape that permeates Shepard's dreams... Autobiographical fiction often demands that the reader pardon the famous shortcomings of the author. But here we get to experience the genius of his vision without being asked to let him off the hook. As a result, I suspect many readers, reminded of him by his passing, will, on the strength of this volume, return to his other works with a more generous eye."
* * * * *
Much of Sam's writing in the last few years was done at the Santa Fe Institute among other scholars. He felt the atmosphere was conducive to being more disciplined in his commitment to daily writing. Here he hobnobs with president David Krakauer (center) and fellow writer Cormac McCarthy (left).

* * * * *
This is a film poster for Don't Come Knocking that I had never seen before. WOW! Awesome doesn't fully describe it with its Edward Hopper appeal. The role of Howard Spence is pure Shepard, written for him and ultimately fulfilled director/writer Wim Wenders' dream as he declared, "To have Sam in front of the camera is one of my oldest desires as a filmmaker." Despite all its artist achievement and great performances from the entire cast, critics and audiences alike were not happy with the film's meandering script. Just press the mute button and enjoy the scenery.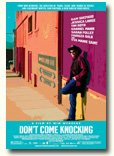 * * * * *
I've been reading some old magazine articles on Sam and came across the October 2011 issue of Interview magazine. Michael Almereyda writes about Shepard being "a kind of mystical cult figure for teenagers who happen upon plays like Cowboy Mouth or Buried Child or Fool for Love, only to later discover that the Pulitzer-Prize-winning playwright is also an actor." Absolutely untrue! Teenagers do not have their heads in avant-garde theater works. They're teenagers. They go to the movies. They first meet Shepard on the big screen and then they discover much later that he won a Pulitzer Prize in Drama. When will the theater world accept that the majority of Americans first recognize Shepard from the world of cinema?
* * * * *
It's been 2 1/2 weeks since the death of Sam Shepard and there has been no word from the family as to the status of his body? Has he been cremated with his ashes scattered over the Western plains? Was there a private funeral? Is there already a burial site? Or will there be a public memorial? Every culture has some kind of ceremonial farewell, especially to a great man.
August 12, 2017
The first written work by Shepard that I read decades ago was "Motel Chronicles". I had read all of J.D. Salinger's books (and later read the memoirs by Margaret Salinger and Joyce Maynard) and for some reason, Sam's style echoed Salinger's stream of consciousness writing, at least for me. Maybe I connected with Sam because he was just nine days older than me and I was also a loner. Maybe I connected because I had the same angst toward my father. In the end, I think I jumped on board because he was a movie star. But I have to add, "when they made him, they threw away the mold." Here's a snippet from the book:
"The Rialto Theatre was dark and musky in the middle of the day and I entered the world of the movie so completely that the theatre became part of its landscape. The trip to get popcorn up the black aisle with the sound track booming and the kids squealing in their seats was all part of the plot. I was in the cave of King Solomon at the candy counter. The "Ju-Ju-Bees" were jewels. The ushers were jungle trees. Cheetahs roamed through the bathroom. I breathed African dust for days afterwards in a town of solid white folk."
One more snippet: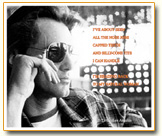 The cover of "Motel Chronicles" features a photograph by Bruce Weber. I always wanted to purchase Weber's book on Sam when it was listed on Ebay but it was always a bit too pricey for me.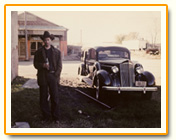 One of my favorite photographers is the legendary Annie Leibovitz and she presently has an exhibition sponsored by the LUMA Foundation in Arles, France. The showing, which runs from May 28 - September 24, 2017, features "The Early Years", which consists of over 8,000 photographs taken between 1968 and 1983. There may be more than one of Sam but we know the photo below is included. I had never seen it before.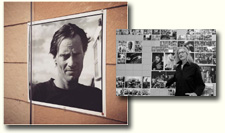 From Loretta Greco, Magic Theatre:
"Sam refused to play the wise sage. He remained beautifully broken, from his first plays in 1964 to his last book of fiction in 2017—still combing the open road for visages of his lost father, the bygone West of his youth, and America's forgotten promises. I last saw Sam in Healdsburg at the end of March, just before he headed home to his Kentucky farm. We discussed Diebenkorn's work and pondered the origin of the Beatles' 'Blackbird.' Before the afternoon was over, he dictated a dedication for Magic's 50th anniversary for Ed Harris to present. Sam asked to hear it out loud. His sister, Roxanne, read it back patiently several times. Sam listened intently, making small, careful revisions."
The first thing that intrigues me is the discussion of the Beatles' song "Blackbird". I had never heard of it until I noted that it was sung at Swedish actor Michael Nyqvist's funeral last month. At that time I looked up the history of the 1968 lyrics and discovered it was written about the civil rights struggle. At the Academy Awards ceremony in 2016, Dave Grohl performed this song to accompany the "in memoriam" segment so it seems quite appropriate for memorials, perhaps one for Sam. Very beautiful lyrics.
Blackbird singing in the dead of night
Take these broken wings and learn to fly
All your life
You were only waiting for this moment to arise

Blackbird singing in the dead of night
Take these sunken eyes and learn to see
All your life
You were only waiting for this moment to be free

Blackbird fly
Blackbird fly
Into the light of the dark black night...

The second thing I picked up in Greco's statement was the fact that Sam was in Healdsburg, CA in March. That's where his son Jesse and his family live. Perhaps that was one of his last stops before he retired to Kentucky. Here is a terrific photo of Sam and Jesse, probably taken 10 to 15 years ago.

August 11, 2017

A little patriarchal history: Samuel Shepard Rogers II was born on February 20, 1917 in McHenry, Illinois. He was a bomber pilot during World War II. Two of his brothers and a sister served our country as well. Sam's great-grandmother on his father's side, Mary Howe Rogers, was known as the founder of the public library in Crystal Lake, Illinois as well as an early kindergarten school teacher in the late 1800s. Sam's father died after being hit by a car outside a bar on March 24, 1984 in Santa Fe, New Mexico. Can you see the strong resemblance to both Sam and son Walker?

Here's a photo of Sam taken from the 1961 yearbook for Duarte High School in California.

August 10, 2017

In many of these tributes for Sam, much has been said about his Oscar nomination for The Right Stuff, but I'd like to point out that he received other nominations as well. His performance in the A&E original movie, Dash & Lilly, (1999) earned him both a Globe and Emmy nomination for Best Performance by an Actor. Directed by Kathy Bates, the drama told

the story of the tumultuous and passionate love affair between Dashiell Hammett and Lillian Hellman, played by Judy Davis. Sam was also recognized for his work in the ABC TV film Ruffian (2007) with a SAG nomination for Outstanding Performance by a Male Actor. He starred as horse trainer Frank Whiteley. That Sam Shepard understood the sport is no doubt among the reasons why he was able to get Whiteley down perfectly.
* * * * *
From actor Peter Coyote:
"We both lived in Mill Valley together, and while we were never close, we shared a lot of interests, practiced roping together a few times, and I was good friends with his wife Olan (who he was married to during his peak creative years) and his son Jesse, whose writing I encouraged with the gift of a portable typewriter I'd used pre-computer. Despite not being more than casual pals, Sam cast me as Austin, one of the two leads in the world premiere of True West, and a Hollywood agent in the audience signed and represented me for the next 8 or 9 years... I imagine he's chatting with my sister [Elizabeth West] who preceded him by a few days. They'll both be back as the rain."
I came to know Coyote over 20 years ago when he was looking for feedback on his first book, Sleeping Where I Fall. He is the dearest man. We began an online friendship and eventually we met up in Boston. He liked the idea of an official web site so I created one for him and thus began Coymoon Creations, a combination of "Coyote" and his Polanski film, Bitter Moon. That first True West production took place on July 10, 1980 at San Francisco's Magic Theatre with Peter starring as Austin and Jim Haynie as Lee.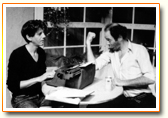 From Owen Gleiberman, Variety:
"In 1978 Shepard was tapped to co-star in a major motion picture: Terrence Malick's second feature, Days of Heaven, in which he was cast in the role of a wealthy, dying farmer in the Texas Panhandle in 1916 who is lured into the scheme of a pair of traveling rogues (Richard Gere and Brooke Adams). The movie was like a magic-hour version of a Biblical parable, and Shepard's performance was wry, taciturn, sorrowful, and sexy in a gentlemanly way. As an actor, he was more than skillful enough to get by, but in Days of Heaven he had something more than skill. He had an aura."
"A lot of it was his look. Tall, rock-steady, almost pre-verbal, with his hair swept back and two slightly uneven front teeth that suggested the authenticity of a much older era, he could have been a preacher or a country lawyer from an age that was decades before media. He looked like a startlingly handsome man out of a 19th-century photograph."
I like what Mr. Gleiberman is pointing out but I have to correct him. Shepard's hair was not "swept back". It had a rather shaggy, unmanageable look as seen in these photos.
Terrence Malick's film was such a masterpiece from the cinematography right down to the soundtrack. My husband and six children all love it as well. This movie scene of Linda Manz during the locust infestation could be mistaken for a Vermeer painting.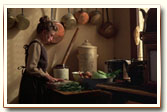 * * * * *
Strumming... First, a young playwright in NYC; second, a scene from Netflix's "Bloodline" series; third, with his wife O-Lan; and fourth, with his 'buddy' Patti Smith.
August 9, 2017
From Sean Murphy, Pop Matters:
"Like Wilde, he was blessed with talent and charm (not to mince words, he was a beautiful man), and he somehow managed to incorporate virtually every cliché of Americana, distilling it into his own, unique persona. Semi-tortured artist, channeling our pathologies via works that were, on arrival, sui generis? Yes. Prototypical rugged individual, who mostly shunned the hackneyed trappings of fame, preserving both his integrity and his soul? Yes. Man's man comfortable in the outdoors, and adept at working with either animals or his bare hands? (Quick: think of how many playwrights you'd actually be able to hunt with, get shitfaced with, talk books and music with, and with whom you'd hope to have by your side if your car broke down in the middle of nowhere.)"
From Liz Smith, New York Social Diary:
"He was so inescapably and iconically American — a poet, a cowboy, a truth seeker, a builder and destroyer of myths. He was tumultuous and intensely private... As an actor, his presence was electric, invigorating and often oddly comforting — granite wrapped in fine linen."
From Wilborn Hampton, Huffington Post:
"When he was diagnosed a couple of years ago with the illness known as Lou Gehrig's disease and that would finally take his life, he told only a small circle of friends and family. Although part of the reason for keeping the news secret was his insistence or keeping his private life private, another was that he wanted to finish his last book without the encumbrance of well-wishers."

"As the disease took its toll, he found it difficult to hold a pen or even peck at the typewriter. His lifelong friend Patti Smith and his daughter Hannah helped him finish the book, The One Inside, which was published earlier this year. It was one of his most autobiographical and in it he wrote briefly about his own anguish when a central character discovers his limbs won't move."

Alfred A. Knopf
A young Sam Shepard on his horse.

Book cover
Previous News:
July 31 - August 8, 2017
January-June 2017
July-December 2016
January-June 2016
July-December 2015
January-June 2015
July-December 2014
January - June 2014
July-December 2013
January-June 2013
July-December 2012
January-June 2012
July-December 2011
January - June 2011
July - December 2010
January - June 2010
July - December 2009
January - June 2009
July - December 2008
January - June 2008
July-December 2007
January-June 2007
November 2005 - December 2006