June 17, 2017
Indie gets picked up by Starz
Vertical Entertainment has acquired the U.S. rights to Camille Thoman's NEVER HERE, starring Mireille Enos, Sam Shepard, Goran Visnjic, Vincent Piazza, Nina Arianda, Ana Nogueira, and Desmin Borges. The suspense thriller will have its world premiere screening at the Los Angeles Film Festival on June 18th, with a day-and-date theatrical release scheduled for the fourth quarter of 2017, followed by an exclusive premium pay TV debut and run on the STARZ channels and services, including the new STARZ app, in early 2018.
"We're thrilled to be partnering with Starz and the Never Here team to bring this incredibly visceral film to audiences," Vertical co-president Rich Goldberg said in a statement. "Camille's distinct vision threads an especially unique story that calls for active participation from every viewer."
June 5, 2017
Inspired by Shepard's poetry
The backstory to Karen Elson's new album "Double Roses" has a connection to our playwright. The U.K. native, an international supermodel for two decades, says a significant contribution to her second album comes from Sam Shepard. A passage from his book "Motel Chronicles" served as the inspiration behind the album name, and his poetry also gives the title track its resonance. To secure permission to use the excerpt, Elson received a little help from Patti Smith, who encouraged Elson to reach out. "I wrote a letter and gave it to her, and she gave it to him, and he gave me permission, and then I gave him cowrite on the song," says Elson. "I'm pretty stoked to have a cowrite with Sam Shepard. I mean, come on, that's amazing! I don't know how I managed to get away with it."
"Here", "Never Here" or "You Were Never Here"
Whatever the title of Camille Thoman's debut feature film, the psychological thriller will premiere at the LA Film Festival on June 18th. Shot around NYC in the fall of 2014, it stars Mireille Enos, Goran Visnjic, Vincent Piazza, Nina Arianda and Sam as agent Paul Stark. The synopsis reads - "After a woman is attacked outside of her apartment, a series of increasingly disturbing events leads an artist (Enos), who follows and photographs strangers, to suspect that someone out there is actually watching her. As she encroaches on her suspected intruder (Visnjic), her agent (Shepard) and cop/lover (Piazza) begin to think she is taking things too far with her personal investigation. Events spiral out of control and boundaries bleed between real and imaginary...crime and art...the watcher and watched."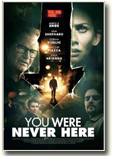 Enthusiastic Cheer! (from "The Frog Prince")
I recently discovered that this web site was respectfully referenced in Shannon Blake Sheldon's 2016 book titled "The Late Work of Sam Shepard". After 12 years of continuous effort, it is gratifying to be recognized as an important online source of Shepard's work.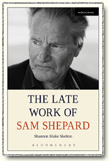 Among my favorites...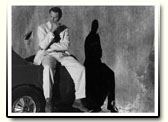 April 10, 2017
A disappearing act
The Magic Theatre's 50th anniversary gala event honoring our playwright was held on Friday evening with Sam a no-show. Well, he did at least send actor Ed Harris who read a heartfelt handwritten message from him. I'm afraid these are the end days and we may never see a public appearance again.
April 2, 2017
Genius or gimmick?
Philip Martin of the Northwest Arkansas Democrat Gazette wrote a review today on Sam's latest offering, THE ONE INSIDE, and there were certain observations that struck home with me. [You can read the full review here]
"While 'The One Inside' lacks the sort of narrative drive that usually attaches to a story - there's no resolution and possibly no point, just the detached and grim observations of a man we might assume to be Shepard himself - it is a powerful thing, no matter what you call it."
Certainly, there has been much discussion on exactly what this storytelling might be classified as, but perhaps we can agree that it can't be duplicated by the common man or woman. It is an original.
"They (men and women) can love you in whatever ways they can muster, but in the end they can't compete with the other within, the one inside. Ziggy Stardust called it making love to your ego."
I think Mr. Martin nailed it on the head. He continues,

"I'm a sucker for this sort of masculine self-examination; this way of presenting your smart self as dumbly male, surrounded by the accoutrements and accessories of the wild boy intellectual: battered Tacoma pickups, near feral dogs and D.H. Lawrence's Mornings in Mexico. Competence with tools, incompetence with electronic and digital technologies. Roadside cafe breakfasts and DVD-bingeing Breaking Bad. Graham Greene novels and the inexorable, disgusted withdrawal from modern frivolity."
The "wild boy intellectual" captures Sam Shepard to a T. I don't think I've ever heard him described that way. I love it! And finally Mr. Martin envisions Sam, "writing with the furious ambition of a 17-year-old who has just discovered Rimbaud and Verlaine - this fractured, tender book. He's everywhere, yet invisible. Ask him what he's written, he'll tell you tersely, 'Words.'" Right on, Mr. Martin!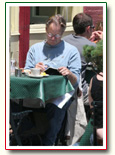 FYI
You can now rent IN DUBIOUS BATTLE via Amazon Video for just $4.99. It was released on DVD and Blu-ray on March 21. Sam has a minor role as an orchard farmer named Mr. Anderson in this James Franco-directed film, based on John Steinbeck's novel. Classic photo, eh? It didn't fare well on the Rotten Tomatometer but it does feature a fine cast with names like Duvall, Harris and Cranston.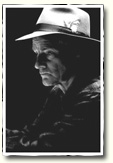 March 5, 2017
Rare public appearance in April
San Francisco's Magic Theatre has announced that their 50th anniversary gala fundraiser will be held at the Minnesota Street Project at 6 pm on Friday, April 7, 2017. Besides honoring its previous artistic directors, the evening will also honor three playwrights, which will include Sam Shepard.
Sam began his ties with Magic beginning in 1975. His plays were written and premiered during his decade-long residency, including "Buried Child", "True West" and "Fool for Love".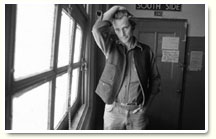 Honorary Committee Member Ed Harris said, "Doing 'Fool for Love' with Sam and the great cast at the Magic was a time I will always cherish. The Magic's belief in the power of the playwright afforded Sam a great place to work out his magic time and time again. It's an honor to be coming there to honor my friend, who has and continues to be such an inspiration."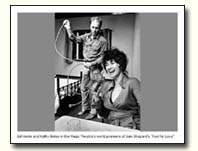 February 26, 2017
Shepard musings
In Patti Smith's Foreword to THE ONE INSIDE, she describes Sam's book as "a coalescing atlas, marked by the boot heels of one who has instinctively tramped, with open eyes, the stretches of its unearthly roads." What a writer! She notes that on a golden Kentucky afternoon, she reads the manuscript while Sam looks out the window. She writes, "Glancing up at him, it occurred to me that everything I ever knew of Sam, and he of me, was still inside us. I thought of a photograph of the two of us in New York City, walking past an automat on Twenty-third Street, some forty years ago. It was shot from behind, but it was us, without question, about to embark on separate paths that would surely cross again."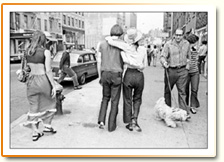 There have been two book reviews this past week in The NY Times. Oddly, they're both written by older and strongly feminist writers. Pulitzer Prize-winning Michiko Kakutani describes the narrator - "There is his estranged wife of almost 30 years with whom he had two children — the pair still amicably visit from time to time, reminiscing about their daughter and son, and 'how remarkable it was for two stubborn, crusty, old codgers like ourselves to have spawned such mild-mannered, calm kids.'" How autobiographical can you get! Ultimately, Ms. Kakutani spends too much time quoting the book and wraps up her review by saying it "may be a minor Shepard work, but it provides a sharp-edged distillation of the themes that have preoccupied him throughout his career." That's a given. Rather than "preoccupied", I would use "obsessed". The past is the past, it's over, done with, it's unchangeable, move on.
Times reviewer Molly Haskell also shares an overload of info on Sam's stories rather than expressing her opinions. This is a pet peeve of mine about book reviewers. I do strongly disagree with Ms. Haskell when she says, "one of the things that have made Shepard so attractive on the screen is our sense of his reluctance to be there." Absolutely untrue! What makes him attractive on screen and in real life is his charisma. He's this tall, rugged and handsome cowboy. Think Gary Cooper. Acting is in his blood and the camera loves him! You know most movie audiences aren't even aware of his plays. Yes, they know he's connected to the stage but they've never read any of his plays, can't even name one, and most likely have never seen one.
What Sam Shepard objects to is the phoniness and excess in the Hollywood industry with its shallow and dsyfunctional stars. Yet, he was willing to tie his life to one of those stars which only exacerbated his problem with the Movie World. My opinion is that his success as a playwright has been actually strengthened through his film career. It has definitely benefited him in many ways, which I'm sure he would be most reluctant to agree with. His fear that his ultimate fame would come from being a movie star rather than a playwright is justified. Female reviewers of his written works are certainly affected by his sexy screen appeal and often give skewed reviews.
Another Molly from the Santa Fe New Mexican attempted a book review but instead she seemed too focused on German author Heinrich von Kleist. Does it ever occur to some journalists that most of us don't have a Doctorate's degree? Does anyone know what "limn" means? In all these reviews, I have read way too much about Blackmail Girl. I have not personally come close to such a character but it is intriguing that I have played with the fantasy, yes, fantasy, that I could publish all my emails with a famous movie star over the past 20 years [smiling].
February 22, 2017
Paperback coming out in March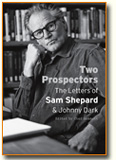 After three years, the paperback edition of TWO PROSPECTORS: THE LETTERS OF SAM SHEPARD AND JOHNNY DARK will become available on March 1, 2017. We have a new cover with Johnny's name less noticeable this time. With only a $10 difference, I would still go with the hardcover edition. Being one who pays attention to aesthetics in publishing, the first edition is one of my favorite Shepard books. The paper quality and weight are excellent and the way their letters are photographed in their original and different styles adds such immeasurable pleasure to any bibliophile.
I highly recommend this book of letters for those of you who want to know the real Sam Shepard, not the movie star, not the playwright, but the man. It's probably the closest you'll ever get to his autobiography because it's written in his own words.
Max Frish & Sam Shepard
Last week Berlinale presented the premiere of Volker Schlöndorff's film, "Return to Montauk", inspired by the book "Montauk" by Max Frisch. After reading some of the passages from "The One Inside", I got to thinking about the Swiss novelist and his earlier work, "Homo Faber", which happened to also be directed by Schlöndorff and starred Sam. Some of the narration by Walter Faber captures similarities to our playwright. Is this from "Homo Faber" or "The One Inside"?
"Her supposition that I was melancholy because I was alone put me out of humor. I'm used to travelling alone. I live, like every real man, in my work. On the contrary, that's the way I like it and I think myself lucky to live alone, in my view this is the only possible condition for men, I enjoy waking up and not having to say a word. Where is the woman who can understand that?"
February 7, 2017
Publication day is here!
Sam Shepard's newest book - THE ONE INSIDE - is now available. Its Knopf publisher calls it, "A ravishing tale of deep-dark cosmic humor, complex tragedy, and self-inflicted exile."
First, let's examine the photo on the cover.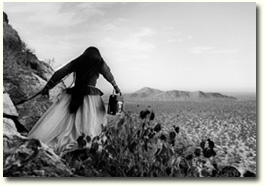 It was taken by Mexican photographer Graciela Iturbide. The year was 1979; the place was the Sonoran Desert. If you click on the photo to enlarge it, you can see that the woman is carrying a tape recorder, bartered in exchange for handicrafts. She is one of the Seri nomads of Mexico and Iturbide chose to call her "Mujer Ángel" [Angel Woman] because "she looks as if she could fly off into the desert." Personally, she seems closer to an evil spirit.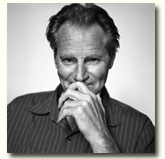 The author photo above that's used for the book is not recent. It was actually taken almost ten years ago. The last photo of Sam was taken a year ago and many of us were stunned by his thin and fragile appearance. There have been no reports of illness but drinking has a way of aging you if you suffer from alcohol abuse.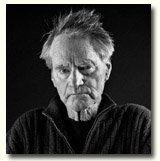 Rocker Patti Smith was asked to write the book's foreword. In the whole scheme of life, Sam has actually spent very little time with her - a few months in 1971 before he scrapped that extramarital affair and headed off to London with wife Olan and son Jesse. Since he stopped co-habitating with Miss Lange, he and the Godmother of Punk have hooked up now and then for public readings or music events. She even dedicated her last book, "M Train" to our playwright. I haven't read it yet but I absolutely loved her "Just Kids". Her reflections on life are magically poetic. I could definitely connect. In the foreword she writes, "It's him, sort of him, not him at all" for it contains "altered perspectives, lucid memory, and hallucinatory impressions." She describes the book as "a tapeworm slithering from the stomach, through the open mouth, down the bedsheets, straight into the bleak infinite." Umm...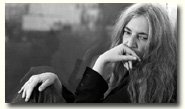 Anyway, it appears that readers will definitely have a challenge with Sam's newest offering sorting out fact from fiction. He can't help from drawing on his own experiences hidden in all these psychedelic-style stories.
So, this latest literary fiction is available in three formats. For bibliophiles, there's the deckle-edge hardcover edition with 194 pages. The second format is the Kindle edition and, finally, the audiobook at 271 minutes. Yes, an audiobook! But take a deep breath before I tell you it's NOT narrated by Sam. For those of you who have listened to "Cruising Paradise", you know what an awesome experience that is to actually hear him act out his own creative and wacky tales. Sorry folks, but this time around, it's actor Bill Pullman. Not going to do it for me, for sure.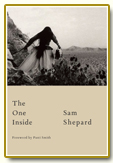 Excerpt:
They've murdered something far off. Fighting over it. Yes. Screaming. Doing their mad cackle as they tear into its softness. He's awake — 5:05 a.m. Pitch black. Distant coyotes. Must've been. He's awake, in any case. Staring at rafters. Adjusting to "place." Awake, even after the full Xanax, in anticipation of small demons — horses with human heads. All small, as though life-size were too big to fathom. His dogs are on the muscle, howling from the kitchen in feral imitation. Vicious cold again. Blue snow biting at the windowsills: glowing in what's left of the full moon. He throws the blanket back with a bullfighter's flourish and swings both bony knees out into the raw air. He comes, almost immediately, to a straight-backed sitting position, both hands flat on his thighs. He tries to take in the ever-changing landscape of his body — where he resides? Which part? He peers down at his very thick, blue, thermal hiking socks, pilfered from some movie set. Piece of some costume — some character, long forgotten. They've come and gone, these characters, like brief, violent love affairs: trailers — honey wagons — morning burritos — craft service tents — phony limousines — hot towels — 4 a.m. calls. Forty-some years of it. Too big. Hard to believe. Too vast. How did I get in here? His aluminum trailer rocks and sways in the howling Chinooks. His young face staring back at him through a cheap 4 x 4 mirror, surrounded by bare light bulbs. Outside, they're shooting film of grasshoppers, falling in great swirling cones from the belly of a rented helicopter. They actually are. In the background — winter wheat, as big around as your thumb, blows in rolling waves.

So, you ask if there's any book reviews. Yup, and they're fairly positive.

Booklist:
In the newest work of fiction by celebrated playwright, actor, and writer Sam Shepard, a writer and actor on in years looks back at his life, while negotiating an increasingly volatile relationship with a much younger woman.

The nameless narrator refers to his tormentor as the Blackmail Girl because she claims to have recorded and transcribed their phone conversations with the intention of publishing them. They clash in taunting and seductive encounters rife with lacerating dialogue that alternate with bruising scenes from his hardscrabble boyhood, when he became infatuated with voluptuous teen Felicity, who was having a scandalous affair with his father.

In a slowly cohering jigsaw puzzle of flashbacks and jump cuts, memories and dreams, Shepard's piercingly observant and lonely narrator broods over the mysteries of sexual enthrallment, age's assaults, and the abrupt demise of his 30-year marriage in finely etched vignettes capturing the poignant moods of wind, sky, the open road, birds, dogs, and coyotes; high drama in a Denny's; absurdities on a film set; and hallucinatory visions of his dead father's corpse shrunken to doll-size.

Kirkus Review:
An elegiac amble through blowing dust and greasy spoons, the soundtrack the whine of truck engines and the howl of coyotes.

If one word were to define Shepard, the chisel-faced actor and playwright of few words, since his more madcap days of the 1960s, it might be "laconic." So it is with this vignetted story, with its terse, portentous opening: "They've murdered something far off." "They" are the ever-present coyotes, who, of course, kill but do not murder, strictly speaking—but Shepard's choice of words is deliberate and telling.

In this Southwestern landscape, where the sand cuts deep, driven by the scouring winds along with the "Styrofoam cups, dust, and jagged pieces of metal flying across the highway," Shepard's actor narrator, wandering from coast to interior and back again, remembers things and moments: the '49 Mercury coupe that delivers his father's mysteriously mummified corpse home, the latter-day bicycle cowboys of Santa Fe, "guzzling vitamin water from chartreuse plastic bottles."

Like a cordonazo storm about to break, the atmosphere is ominous, but only just: in Shepard's prose there is always the threat of violence and all manner of mayhem, but then things quiet down, the hangover fades and the talk of suicide dwindles and the stoic protagonist returns to reading his Bruno Schulz at the diner counter.

At turns, Shepard's story morphs from novel, with recurring characters and structured narrative, into prose poem, with lysergic flashes of brilliance and amphetamine stutters: "Mescal in silver bottles. Tacos. Parking lots. Radios. Benzedrine. Cherry Coke. Brigitte Bardot." It's a story to read not for the inventiveness of its plot but for its just-right language and images: "Nothing but the constant sound of cattle bawling as though their mothers were eternally lost."

Cheerless but atmospheric and precisely observed, very much of a piece with Shepard's other work.

Publishers Weekly:
In the longest work of fiction to date from the Pulitzer Prize–winning playwright, an aged actor moves through his fragmented memories of his father, the young girl who loved him, and the vast American landscape that served as a backdrop to it all. Following a poignant foreword by Patti Smith, each successive chapter of the novel flits among times and forms: there are poetic reminiscences of the actor's ex-wife, and terse all-dialogue conversations between him and the lover intending to blackmail him.

Coloring those dynamics are flashbacks to the actor's complicated relationship with Felicity, his father's underage girlfriend, who also comes to take the actor's virginity. Mixed amongst these grounding story lines are vivid scenes of his father's death, drug fantasies, and vague meditations on sex and death. The last section of the book concerns Felicity's disappearance and apparent suicide, an event that deepens and bonds every moment that precedes it.

Though some of the writing feels like leftovers from discarded drafts of books and plays, much of the content remains striking and memorable, illustrative of what makes Shepard's work so arresting on the screen and the page.

Washington Post:


Much of the book's contemporary story has the substance of an extended, self-pitying sigh. In short, oblique chapters — sometimes only a small paragraph floating on a page — we divine that the narrator, an actor and writer with "a reputation for discarding women," is still reeling from the collapse of a long relationship. There's an awful lot of wandering around the house, looking for the dogs, feeling bereft. He thinks about suicide, mulls his dreams, considers the smell of his urine... ...the best parts of "The One Inside" are those least hobbled by its fractured structure and mannered dialogue. When he stops letting vagueness masquerade as profundity, when he actually tells a story about a real man caught in the peculiar throes of a particular moment, he can still make the ordinary world feel suddenly desperate and strange.

The Culture Trip:
"The One Inside"

is tryingly male in its indulgence of the macho unconscious... ...a lesson in how our culture dresses things up as things they're not, and while the edgy cover, the faux-poetry of Patti Smith's foreword, and Shepard's wannabe Beckettian prose will deem the book cool to many a brooding American bachelor, this "cool" is one that privileges self-pity and the evasion of catastrophic behavior over any attempt to do the hard work of self-reflection.

The Bowed Bookshelf:
Literature, language, and its portrayal in film or on stage, has been his work for forty years. He may be winding down, but this he can still do: write with clarity, dreams or memories or lies or wishes or denials. This may be a memoir, but who's to say the memories of an old man aren't half fiction?

I loved this work. Shepard always read a lot of books but famous writers like Mailer, Capote, or Nabokov confused him. Shepard knew what was important, and stashed language like memory, in red naugahyde suitcases, ready to be pulled out in wonderment years later, and used to describe this world of his, or ours. He may be an ordinary man (who knows?), but he has extraordinary skill. This is a special, wonderful, joyful, ugly, painful look at our past century, a western landscape, and a man in it.
On Stage
San Francisco's Magic Theatre begins its 50th season with a legacy revival of FOOL FOR LOVE, opening February 9th. This timeless masterpiece first premiered at this theater in 1983. Artistic Director Loretta Greco says, "Magic is thrilled to be bringing 'Fool for Love' back home thirty-four years later, as the fifth event in our 'Sheparding America: March to Fifty series'". She adds, "Sam's been writing for five decades. There's no one who's done it for as long, in such varied forms, in such an astounding, brilliant and imperfect way." Greco previously directed "Buried Child" in 2013 and "A Lie of the Mind" in 2015. "Sam's work springs from the terrain from which he's from," Greco explained. "'Fool for Love' is a pressure cooker of desperate intimacy, the mythic fall of the American cowboy, and the marks a father leaves on his children. It's compact, muscular, and wickedly funny."
The play also opened at the Cellar Theater at The Playhouse San Antonio and continues through February 12, 2017. I much prefer this poster as it captures the raw relationships and bleakness of the story. The poster used by Magic is quite popular and is the one you'll see on the book. To me, it looks like Elvis sneaking a kiss from a fan. And after doing a little research today, it is, in fact, Elvis, copyright of Alfred Wertheimer. What does Elvis (in a jacket and tie) have to do with Eddie, a broken-down rodeo cowboy?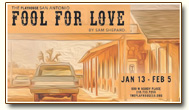 January 30 , 2017
You done good, Sam
In a recent interview, 93-year-old Chuck Yeager talked about "The Right Stuff", the 1983 film chronicling the early space race in which he's played by Sam. Often times famous people grumble about the screen version of their life but Yeager is positive. He shares, "It was interesting. I did a lot of flying in it, and Sam Shepard did a good job portraying me. Barbara Hershey looked exactly like [my wife] Glennis, too -- wonderful. Though it's sort of 'Hollywood-ized,' the whole story is accurate. I did get burned badly in an F-104 crash. All in all, the movie is educational, and it's very well made."
January 19 , 2017
Release dates
James Franco's IN DUBIOUS BATTLE is about to have a limited theatrical release on February 17, 2017. It has previously been screened at several film festivals - Venice, Deauville and Toronto in September, Mill Valley in October and Stockholm in November. It will be released on DVD and Blu-ray on March 21, 2017.
This could well be Sam Shepard's last film.